Your Health in Your Home
The Home and Community Care program conducts home visits and ongoing assessments for Citizens who require continuing care, extended care and respite. Our Elders, people with disabilities and people dealing with persistent or acute conditions receive the care they need at home and in our community, from qualified nurses, health care aides and home support workers.
Helping our community members to recover and remain at home allows them to get back to health more quickly and comfortably. They have reduced instances of depression and isolation, and are able to maintain their emotional, mental and spiritual wellbeing. Our professionals assess clients and create personal care plans based on medical background, current health, abilities and support. Patients are continually monitored to ensure proper progress and referrals to other medical professionals are made as required.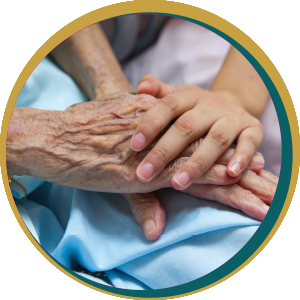 Providing Quality Life Care for Our Elders
Our home care team provides support for over 70 community members every month. Our staff members can help you or your family member with all health concerns including bath and personal care, daily dressing changes, home care maintenance, medication regimes, ordering and delivery of medical equipment, and palliative care.