Creating Healthy Citizens From the Start
Our Child Care and Community Wellness program cares for our most precious and vulnerable Citizens, our children. The early years of childhood can influence a person's entire life. You may know this from your own childhood.
Childcare in the early development years is important to prepare young learners for their school years. We offer daycare services and plenty of activities for preschool children to strengthen their mental and physical skills. Older children in our community face specific challenges. One great way for our teens to relieve stress and gain confidence is to enjoy a variety of activities. Our youth centre is a clean, safe space for them to challenge themselves and increase their self-knowledge and self-esteem.
We are here to nurture your children and to help them learn, grow and develop into successful, happy, healthy young adults.
The Child Care and Community Wellness program coordinates the following programs:
It Takes a Community to Raise a Child
Whether it is prenatal care to early childhood development, daycare or child health – the NCN Family and Community Wellness Centre provides the best care for our children.
Dreamcatchers Headstart Program
An Early Start For Our Children's Education and Growth
The Dreamcatchers Headstart Program is an early child development enrichment program for children from birth to six years of age. We believe all children have a natural curiosity about the world, and it's our job to help them explore. Our program has no registration fee, and transportation and nutritious snacks are included!
We focus on language development and parental involvement so children gain the tools to become eager, life-long learners. Our early-childhood educators, community workers and Elders will teach children and help them be successful in their school lives. Our traditional teachings play an important part in the Dreamcatchers Headstart Program, to give our preschool children a positive sense of themselves and their culture.
Some of the themes our children have enjoyed are nutrition, seasons, health and hygiene, safety, culture and language. We incorporate both Cree and English into our lessons, and cultural activities. We encourage fun and involvement by having activities such as jigging, songs, parties, traditional outfits and animal calling.
Programs:
• Infant/toddler Program (prenatal – 3 years) • Preschool Program (4-6 year olds) • Parenting Program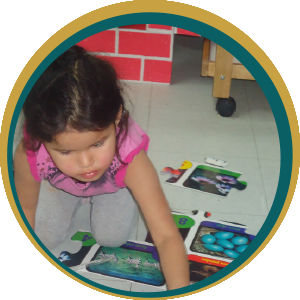 Key components:
Culture and language
Health and hygiene
Education
Social support
Nutrition
Parental involvement
Jean McDonald Treasures of Hope Day Care Centre
Learning ABCs and Self-care
It can be overwhelming to be a working parent. Families can count on us to provide very affordable, reliable professional childcare in a positive space. We provide meaningful opportunities for children to learn and explore in a structured, safe and nurturing learning environment.
We focus on the social, emotional, mental and physical growth of each child. One specific program is Seeds of Empathy, in which children learn about their feelings and the feelings of others. They explore empathy, social inclusiveness, and bullying. We also partner with other child health programs in the community to ensure our young people learn the skills to make healthy, positive life choices.
Our Early Childhood Educators provide daily, structured, theme-based programs designed to introduce and enhance social skills and preschool readiness. Activities include traditional teachings, science, drama, fine and gross motor skills, reading and vocabulary. We often enjoy special events such as show and tell, winter festival, fun fair and field trips.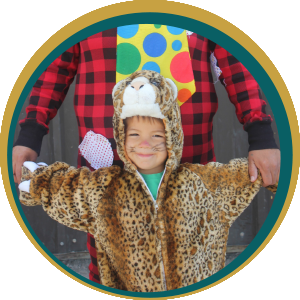 NCN Fitness Centre
Healthy Bodies Create Healthy Lives
Our fitness centre is an important feature of our NCN Family and Community Wellness Centre. Join us and you'll see why! Our facility is open throughout the week and has an aerobic exercise area, the latest fitness equipment, and change rooms. Beyond working out, you can learn about health and fitness, including how to lessen the risk of diabetes and cardiac disease.
It's so important for everyone to learn how to set goals and use hard work and determination to achieve them. The gym is a great place to learn this invaluable lesson. Physical activity is great for the body and for the mind, too. Getting your heart pumping helps to clear the mind and relieve stress. You may be surprised to find how easy it is to chat with your child or partner while walking on treadmills.
Make a trip to the fitness centre a recurring event in your lives. Make it a date night or a family night. You'll love what exercise can do for your family!
Physical Activity is Important for Strong Minds, Body and Spirit.
Our state-of-the-art fitness centre is free to every NCN Citizen. Join us!