Encouraging and Maintaining Strong Mental Health
Being a healthy, well-rounded person means maintaining good physical health and solid mental health. Counselling Services provide holistic programming to support, empower and protect families and individuals at every stage of life. We believe Indigenous wisdom combined with western procedure is the best path to strong mental health.
We offer workshops and therapy to help you recover from past traumas, to deal with the daily stresses of life, and to forecast a healthy and happy future. We encourage relationship building within your family and the community. Strong friendships and communication create support and trust, which decreases feelings of isolation and helps to relieve tension before it escalates.
Counselling Services includes a supervisor, two community support workers, an Elders' program coordinator and two family therapists.
We coordinate the following counselling and family enhancement programs/services:
Suicide Prevention
Elders Program
Critical Incident Stress Debriefing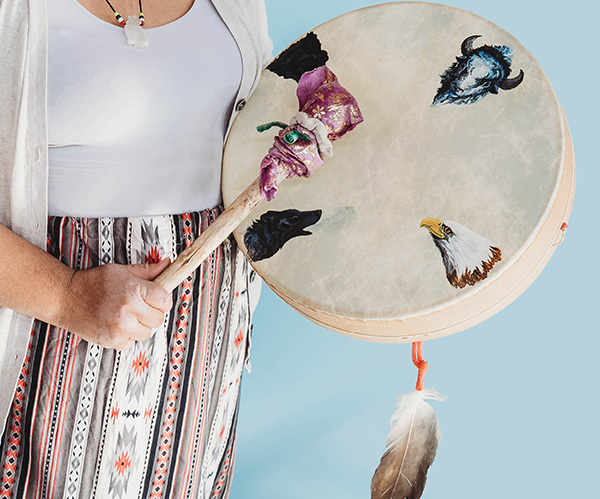 Our Community Members have Specific Concerns That We Take Seriously.
Suicide prevention is an important issue for our Citizens. We conduct interventions to address depression and trauma and offer bereavement counselling. Our Elders are a crucial part of our healthy community, and we offer programs and activities to keep our Kehtiyatisak engaged and motivated. We provide counselling and therapy for individuals, couples and parents, so our families can flourish.
Family Enhancement Program
Creating Happier, Healthier Homes for Our Children and Citizens
The Family Enhancement Program helps parents to create safe, caring homes in which children, couples or families can grow and flourish. We teach parents how to take care of themselves while learning to connect with their children. People often use the same parenting techniques that their parents did, even if it was not helpful or loving. We work with you to overcome past hurts so you can focus on a positive relationship with your own children and families.
Our eight-week parent program assists and guides families in creating new family traditions and behaviours. We study parental roles and responsibilities, on-the-land cultural experiences, cooking classes, budgeting, health and hygiene, safe sex, anger management, positive discipline and building self-esteem.
The Family Enhancement Program can connect families that are unable to provide basic necessities for their children with support services. We also offer one-time support and/or emergency respite as required. Ultimately, our goal is to develop healthy childhoods and to prevent children from being placed in CFS care.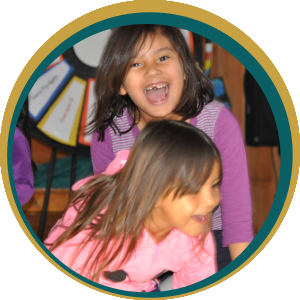 Rediscovery of Families
Reclaiming the Wisdom of Our Past
The Rediscovery of Families Project brings our community's families back to our traditional values and beliefs. We believe connecting to the past, remembering where we came from, and celebrating the blessing of the land and our people will lead us into a healthy future.
Our Elders and support workers remind us of traditional ways to care for, and relate to, our families. This includes reconnecting with the land as a source of food, medicine and spirituality. We give our families opportunities and guidance to enjoy activities such as picking berries and medicinal plants and fishing. We also enjoy traditional rituals such as pipe and sweat lodge ceremonies, and explore historical sites like the dancing circles.
We believe Indigenous families that embrace traditional beliefs can enjoy healthy, happy successful lives.
Circle of Care Program
Using the Medicine Wheel as Guidance
The Circle of Care program is based on the principles of the holistic teachings of the Medicine Wheel. We focus on families and provide care that enhances the mental, emotional, physical and spiritual wellbeing of parents, children and extended family. The tailored programming gives individuals, couples or families multi-service support to help them identify strengths and overcome issues that have had a negative impact on their lives. We work to find practical solutions that can be used in every day life.
We understand many parents or individuals feel overwhelmed. You may be dealing with trauma from your own childhood, or financial and health stress. It can be difficult to create a stable home, make positive changes, or even decide where to start. The Circle of Care helps us to understand your needs and then we connect you with the supports or professionals in our community who can help. We help you to create goals for yourself or your family and then make the plan to get you there!
Imagine yourself and those around you enjoying life without stress, sadness or anger. Let's make it happen! The traditional teachings of our elders and the Circle of Care can lead you out of the darkness and into the light.
Kehtiyatisak Project
Learning From the Wisdom of Our Elders
The NCN Kehtiyatisak Project is an important part of caring for our community. We believe the teachings from our Elders guide the health of our entire community. When our Elders are involved and contributing, it means we are all making positive decisions.
Our traditional teachings tell us to look to our Elders for wisdom. They have faced many challenges in their lives, and have gained wisdom that is helpful for us. If we want them to share their knowledge, we have to ensure they are healthy and feel safe in speaking up and offering help.
The Kehtiyatisak Project provides cultural and advocacy services to our Elders. Throughout the year, we offer weekly peer-to-peer gatherings for fellowship and talk about issues that are specific to Elders, such as health, family and community concerns. We help them to reconnect and share traditional values and beliefs, and find solutions to everyday problems. We also enjoy outdoor outings for medicine and berry picking, nature walks, and ceremonial camps. Our Elders also share in knowledge transfer and they teach younger generations the values, skills and traditions of our people.