Helping You Achieve Wellness with A Holistic Community Approach to Healing
Tansi. The Nisichawayasihk Cree Nation Family and Community Wellness Centre is our community's central organization for care and wellness for all ages. Every day, people gather here to learn, improve lifestyles, get help and gain strength.
We have been working on overcoming obstacles and challenges, finding new and innovative approaches to often-difficult issues and improving our operational and administrative processes. We have had success in many areas but plan to continually improve, as we move forward.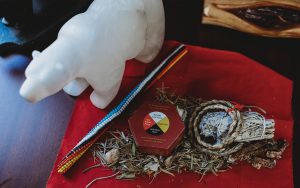 We continue to work toward improving the range of health and wellness services offered directly in Nelson House and ensure our off-reserve members in Thompson, South Indian Lake, Leaf Rapids, Brandon and Winnipeg also have a means for support.
Among our accomplishments has been the success of the Removal of Parent Program and Wecihitowin Project. These programs have been instrumental in reducing the number of CFS Children in Care by record numbers. This means more children remain in the community with relatives, families or the community supports they need, rather than in foster care.
The Centre's childcare and daycare programming continues to be valuable – assisting parents and guardians by providing a safe place for infants and youth to learn and grow in professional early-childhood development environments. This program has also been effective by preparing children for their school years.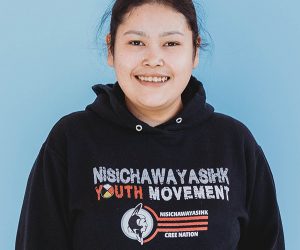 Another program gaining momentum has been our NCN Community Youth Cree Court, designed to keep youth offenders out of the criminal justice and child welfare system. The Youth Cree Court uses the wisdom of our Ketiyatisak and the supports of a community-driven court system to evaluate and rehabilitate youth involved in minor criminal offenses. The program is currently being evaluated and reviewed. Successful mock trails have been held, plans are in motion and we hope to begin operating the Court soon. Once operational, the community court will have jurisdiction to handle youth crimes and reduce the over-representation of our youth in the Manitoba court system.
Our Public Health department continues to provide a level of quality care to citizens directly in their home community. Immunizations, diabetes care and special programs for mothers, infants and families are integral in maintaining an effective level of health for NCN Citizens.
Our transportation services remain a key part of health care for immediate and scheduled medical and wellness treatments. The service has been ensuring citizens have access to care without the limitations of travel or travel costs.