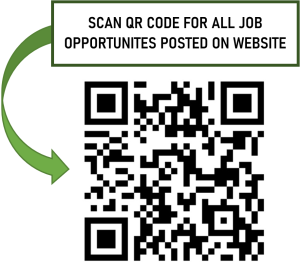 The Foster Care Worker empowers and strengthens families to provide safe, nurturing care to families, protects children from abuse and neglect, ensures culturally appropriate placements/care for children who cannot return to their families. The Successful incumbent must be able to assess individual and community needs. The incumbent provides supports, services and advocacy to foster parents. Provides training opportunities, recruitment and maintains management and licensing of foster homes and ensures all records are kept current.
Demonstrated Skills & Abilities 
Protects Children from abuse and neglect
Provides supports and services to maintain the family unit
Provides alternative culturally appropriate placements for children who cannot return to their immediate families
Recognizes and addresses community needs
Provides appropriate referrals to meet the needs of children and families
Strong work ethic and time management skills
The incumbent must be able to work independently and as a member of a multidisciplinary team
Qualifications:
Bachelor of Social Work Degree and or a related field, or one to three years of previous work-related field with an equivalent combination of education training and experience or a similar environment required.
Ability to work under stressful/difficult situations and maintain respect and dignity towards the family
Knowledge of community-based programming and First Nations culture, traditions and values are considered as an asset.
Potential candidates must have a valid Class 5 Manitoba Driver's License and meet a satisfactory criminal record and child abuse registry check.
Salary: SP4 – $60,019.00 annually.
Closing date:  July 18, 2023 4:30 p.m.  
Submit all Applications to:
Anna Nadine Spence, Director of Human Resources
Family & Community Wellness Centre Inc.
Nelson House, MB R0B 1A0
Phone:  204-484-2341 ext. 126
Fax:  204-484-2351
Cell: 204-670-4510
Sorry! This job has expired.